Babolat Pure Drive GT - New Andy Roddick Racket - Babolat Pure Drive Roddick GT
You've seen
Andy Roddick
playing with it, and until now, all you've noticed is that it's a different type of blue.
Actually, as far as updates to the previous frame go, that's the biggest one.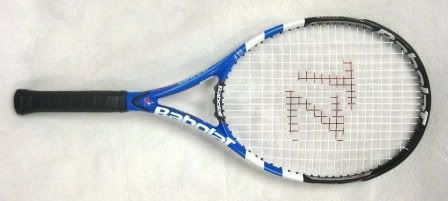 I have hit with both
standard-size versions
though, and I think there might be a little more feedback in the newer frames, instead of the stiffer feel of
last season's Pure Drives
.
Maybe it's in my head.
Anyhow, the Babolat Pure Drive GT Series is for sale now at
TheTennisZone.com
.
Each racquet in the series has the same make-up and specs as its previous version.
One difference is the blending of Tungsten and Graphite in he frame for a slight change in feel.
I don't know.
Maybe there's no significant difference.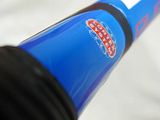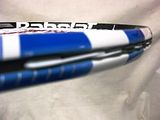 Just
demo one
, and let us know your thoughts.
Either way, it's a fun racquet to use, especially the lightest version.
When you demo, remember that you'll get a discount when you decide to buy (from us, of course).
Be sure to check out the listing for the
updated Babolat Drive Z Lite
, too!
Go Babolat.